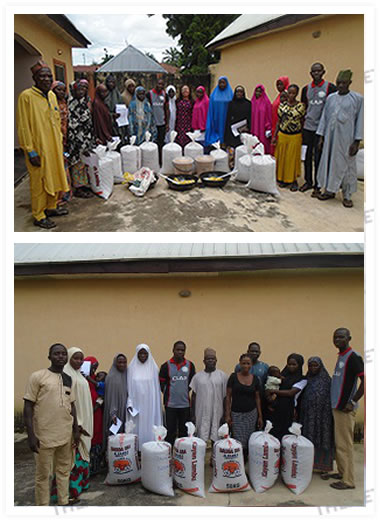 Community Life Advancement Project (CLAP NGO) is an human right, development peace-building and empowerment Non-Governmental Organization registered in Nigeria with special interests in vulnerable population, health, education and economic empowerment. The organization has a retinue of well-trained volunteer personnel with core competencies in the aforementioned areas and with past experiences therein.
SUSTAINABLE PEACE AND ECONOMIC DEVELOPMENT
CLAP NGO promotes peaceful coexistence among all peoples and communities in Nigeria. The organization aims to foster unity and development in people's lives, and promotes the inclusion of women's voices at all levels of policy making. CLAP also engage local communities on Peace-building processes by creating avenues to improve the rights of the affected populations. Through programmes consisting of consulting community groups regarding private investments and or Self Help Group-Investment Programs as well as skill empowerment through farming, cottage factories and Women Environmental Advancement Projects. These programs are geared to improve the traumatic effects of women and especially Orphaned and Vulnerable Children.